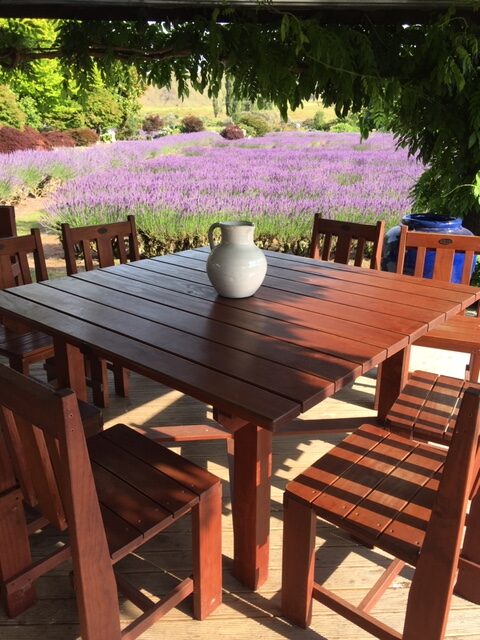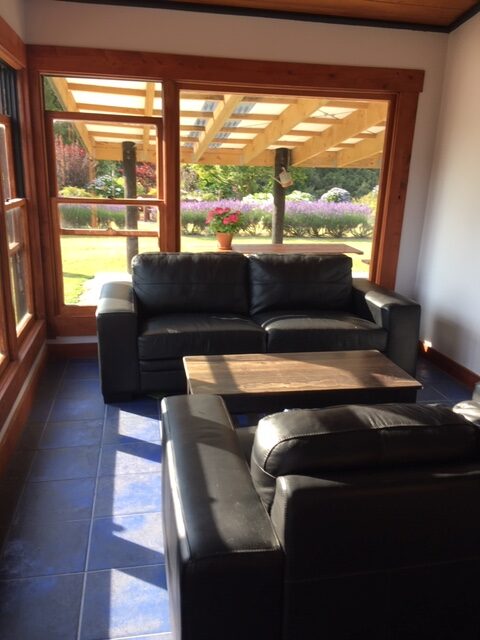 Come for a visit
Our cafe and shop are situated in a converted old farm house with some walls in native timber vanished and other walls in a bright lime green colour to provide contrast.
We offer an array of art pieces from local artists and these feature a number of topics including our own lavender in full bloom.
The café has a wide selection of muffins, scones, cakes, biscuits. We also offer delicious espresso coffee, tea or cold drinks and are a Licenced Cafe.
Summer Season
Our season is end if October (labour weekend) until mid April. Our café is open 9am to 3pm, 7 days a week.
We offer an excellent menu for large groups and welcome tour bus groups with a little prior warning is appreciated.